Ormus Minerals Live Ormus Organic Virgin Olive Oil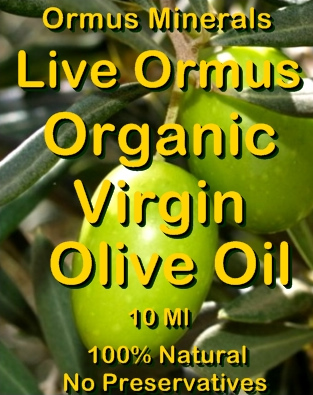 Ormus Minerals Healing Oils

We use Ormus Richgrape seed oil as our base which is known to be rich in ORMUS. Analytical testing has shown that grape seeds are loaded with ORMEs, particularly m-Rhodium and m-Iridium.

These oils go though a Ormus transfer process from known Ormus rich salts and is tranferred into the Ormus Rich Oil. The Essential Oils are then added to this base and the mixed oil is charged with earth energy to heighten the ORMUS energy to make a very high energetic Ormus healing oil.

This infused energetic oil is high in ORMUS and energy to make a very special experience when used on your skin.

No chemicals are ever used in the making of our Ormus Oils process!

Our Ormus Oils are created through a natural

process

.
Healing Oils
Ormus Minerals Live Ormus Organic Virgin Olive Oil


Natural
Healing Oils

INGREDIENTS: Live Ormus Organic Virgin Olive Oil, Ormus MInerals from Ormus Rich Global Salts

SKU NUMBER

COST

INFO

BUY NOW

OM-074-LOO-002
2 ounces

$10.00

View
Details

OM-074-LOO-004
4 ounces

$17.50

View
Details

OM-074-LOO-008
8 ounces

$25.00

View
Details